Nomads travelling back to south of Jbel Sarho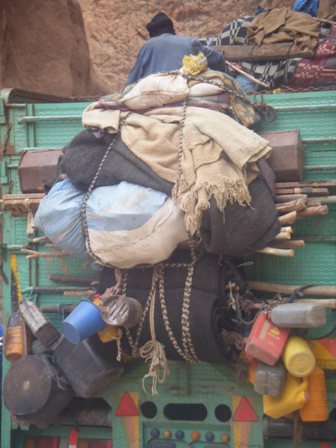 Last November, we had been in a trip on our way to south side of Morocco, we met the Aït Atta nomad who escaped from the cold temperature & snow in High Atlas mountains, they moved with their families and animals... to be refuged in south of Jbel Sarho and sahara the areas in which they find warm temperature, food and water for the camels.
To see their way of life and have a nice trip, maybe you can travel with them and share nomad's life.
Please contact us for more details.