Short Break in Essaouira Region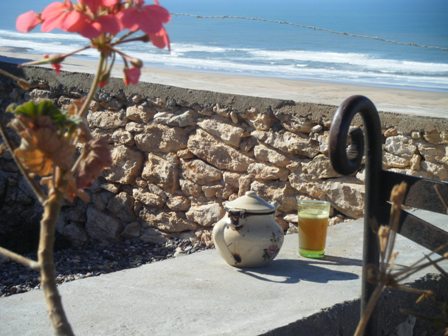 Essaouira, known then as Mogador, was for centuries a key trading center between Tombouktu and Europe, overseeing flows of manufactured goods streaming south in exchange for African salt, spices, sugar, feathers and gold. In recent years the exchanges have been more cultural in nature: in the 1950's Orson Welles famously shot 'Othello' on Essaouira's streets and Skala, while in the 1960s and 70s Essaouira and the pristene beaches just south of town provided haven and inspiration for musicians such as Jimmy Hendrix and Cat Stevens.
Please contact us for more breaks & holidays... waiting for you a magic area ! You will enjoy a nice view from the berber guest house.