Skiing in Atlas Mountains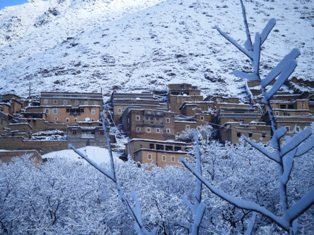 Few people think that in Morocco in North Africa near the Mediterranean Sea, a ski trip is possible! In Morocco, mules carry your skis up to the level of snow and porters will carry your staff.
A different mountains, a warm and welcoming people, the meals prepared by our experienced cookers , panoramic views from the sublime heights of over 4000m. Snow is to visit in February. A strong scene.